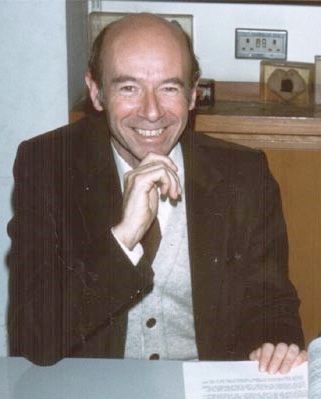 Het Mars-effect heeft de skeptische gemoederen behoorlijk lang bezig gehouden. Het is verbazingwekkend, ook bij herlezing van de oorspronkelijke bronnen, hoezeer skeptici zich allerlei raderen voor ogen lieten draaien en zich halsoverkop in onderzoek stortten zonder de bron van dat effect goed te bestuderen.
Over deze zaak heb ik diverse artikelen geschreven. Het ene verscheen in Skeptical Inquirer in 1997 en staat elders op deze site, voor twee andere geef ik nu de referenties en de link.
Paul Kurtz, Jan Willem Nienhuys, Ranjit Sandu (1997) Is the "Mars Effect" genuine? Journal of Scientific Exploration 11 (1), p, 19-39.
De aanleiding (voor mij) om er nu over te beginnen is de recente publicatie van vele brieven tussen Martin Gardner en Marcello Truzzi. Gardner vond de bedenker van het Mars-effect, de Franse psycholoog Michel Gauquelin, een crank omdat hij duidelijk zo hartstochtelijk geloofde in zijn eigen onzinnige theorie. Gardner vergeleek het met het voorbeeld van de man die gelooft dat het centrum van de aarde uit jam bestaat. Op 5 maart 1978 schreef Gardner waarom het draaide: 'He presents nothing but one man's analysis of one man's accumulation of French statistics. … Claims of statistical correlations, to support wild theories, are a dime a dozen.' Volgens Gardner was de golf van belangstelling voor astrologie de reden dat Gauquelins boeken goed verkocht werden.